Gonzalez Wedding – Royal Crest Room
Crystal and Cesar said there "I Do's"  at the Royal Crest Room venue. Family and friends traveled from up north to the sunshine state to share this momentous day with them.
The Groom is a huge fan of WWE and wanted to incorporate the WWE belt on there special day since it was sentimental to them.
The newlyweds were introduced as Mr. and Mrs. Gonzales for the first time. Deejay Andy from Xclusive Deejays played Ric Flair (WWE) theme song.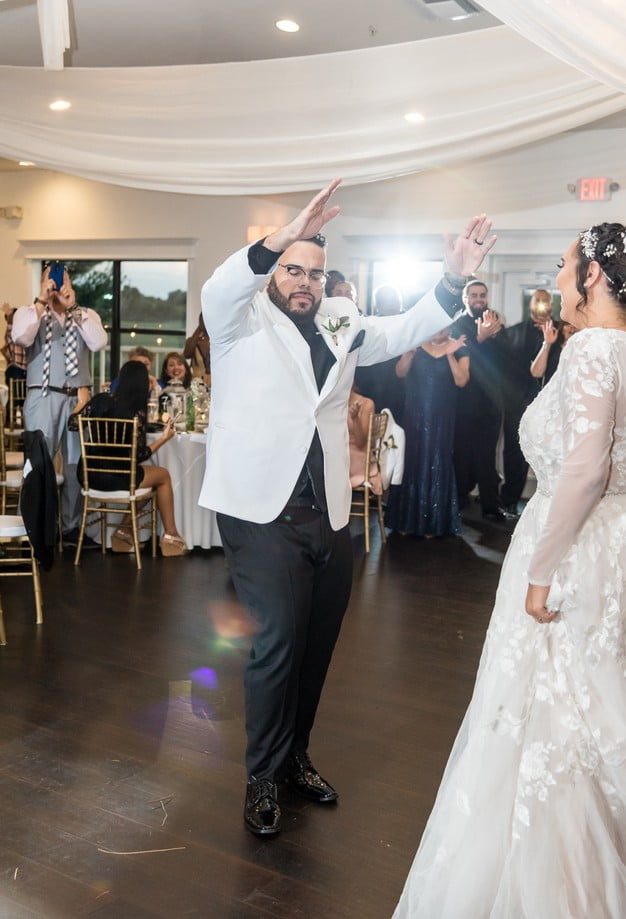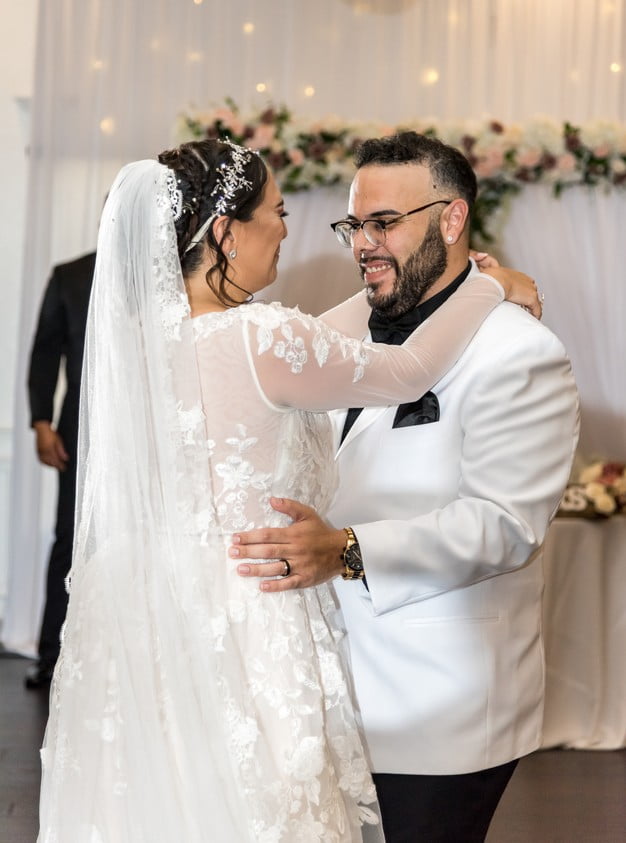 One of their first stepping stones as newlyweds was their first dance as a married couple. They dance to A Thousand Years – by Christina Perri.
Crystal and her father shared their father daughter dance to "My Girl" by The Temptations.
Cesar shared a special moment with his mother by having his mother & son dance. They danced to Amor de Madre – by Victor Manuel.
Cesar's best man and Crystal's maid of honor shared a toast in the honor of their newlyweds. They spoke of monumental memories, and nostalgia of how they met.
The lovely couple had cut the cake together. The deejay played Sugar – by Maroon 5 for this moment.
The crowd roared to life when the DJ opened the dance floor. He played many genres of music like Bachata, Merengue, Freestyle, Reggae, and Salsa.
Jessie Giles photography captured all these wonderful moments that the bride and groom had with their family and friends.
All the single ladies of the wedding gathered around for the traditional bouquet toss. The song that played during her bouquet toss was Independent Woman by Destiney's Child.
After the bouquet toss, everyone was on the dance floor having a blast. The party was roaring to life by the dj's skills.
They brought their eccentric New York vibes to the party and danced till the last song. The last song of the night was a New York, New York by Frank Sinatra.